A Quarrel of Dark
poem by Bobbie Kilzer Gogain
art by Fran Barrault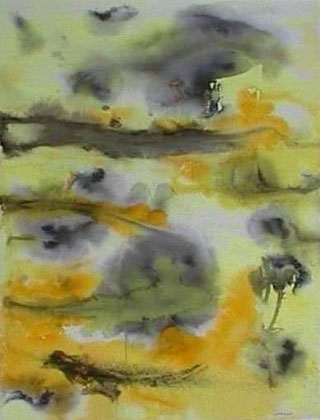 Straight barren lines
become askew in the wind,
a zig-zag of light dances,
three crows whirl,

the cloud, hanging heavy
with a pregnancy of rain
struggles with it's
unborn downpour.

There will be no escape from
the soot-black sounds of the
splatters stampeding
the riotous excesses of grass.

Earth creatures
tunnel into hiding
as the vacuum of the
apocalypse descends.